Evangelical United Cemetery, Horsham, Division No.8, Saskatchewan, Canada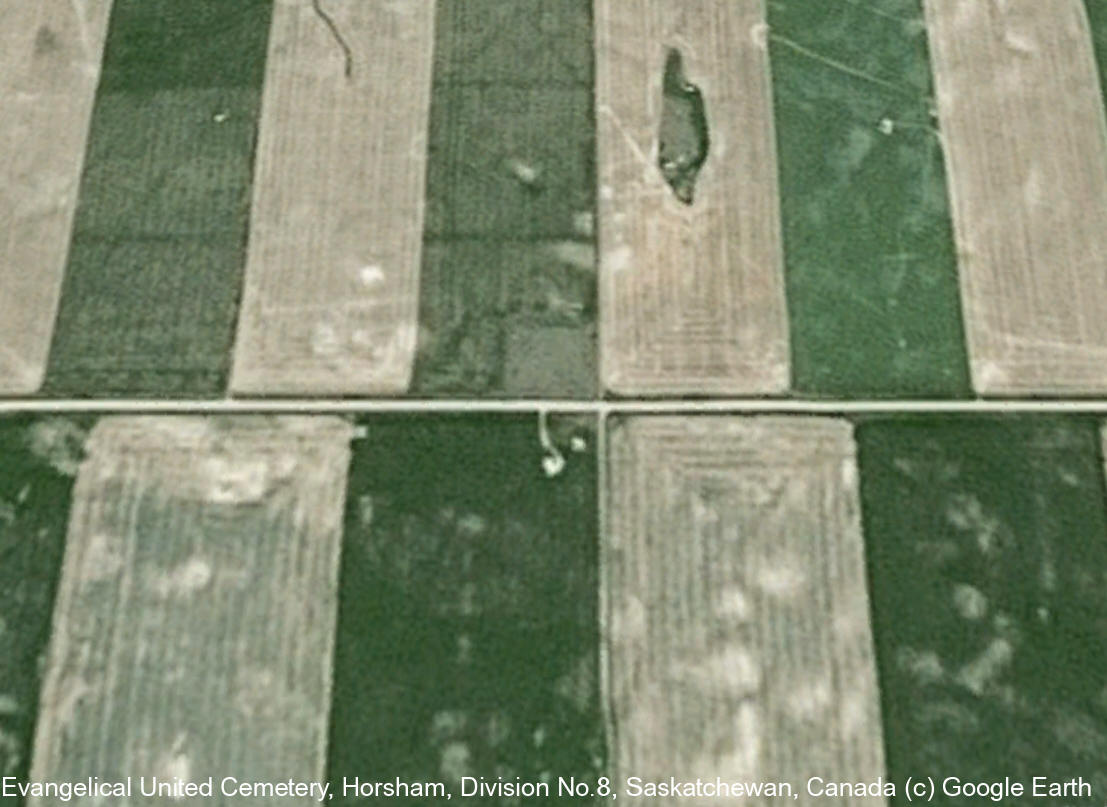 Notizen:
16 Graves (Feb 2017)
Also known as: Postal Congregational Cemetery
Cemetery notes and/or description:
This church was formed when the congregation of Zion Lutheran Church at Horsham, Saskatchewan, was split over some policies.
Legal land description SE 04-17-29-W3. A site visit August 30, 1996, determined that there were approximately 16 burials, with only a token amount of markers.
Friedhofs-Fotos
Vorschaubild
Beschreibung

1

Reinhold Gackle
Evangelical United Cemetery, Horsham, Swift Current Census Division, Saskatchewan, Canada
Alle Beerdigungen
#

Nachname, Taufnamen

Begraben

Personen-Kennung

1.
Gackle, Reinhold
gest. 21 Dez 1945
Evangelical United Cemetery, Horsham, Division No.8, Saskatchewan, Canada
I161703