Omaha National Cemetery, Omaha, Douglas County, Nebraska, USA

OpenStreetMap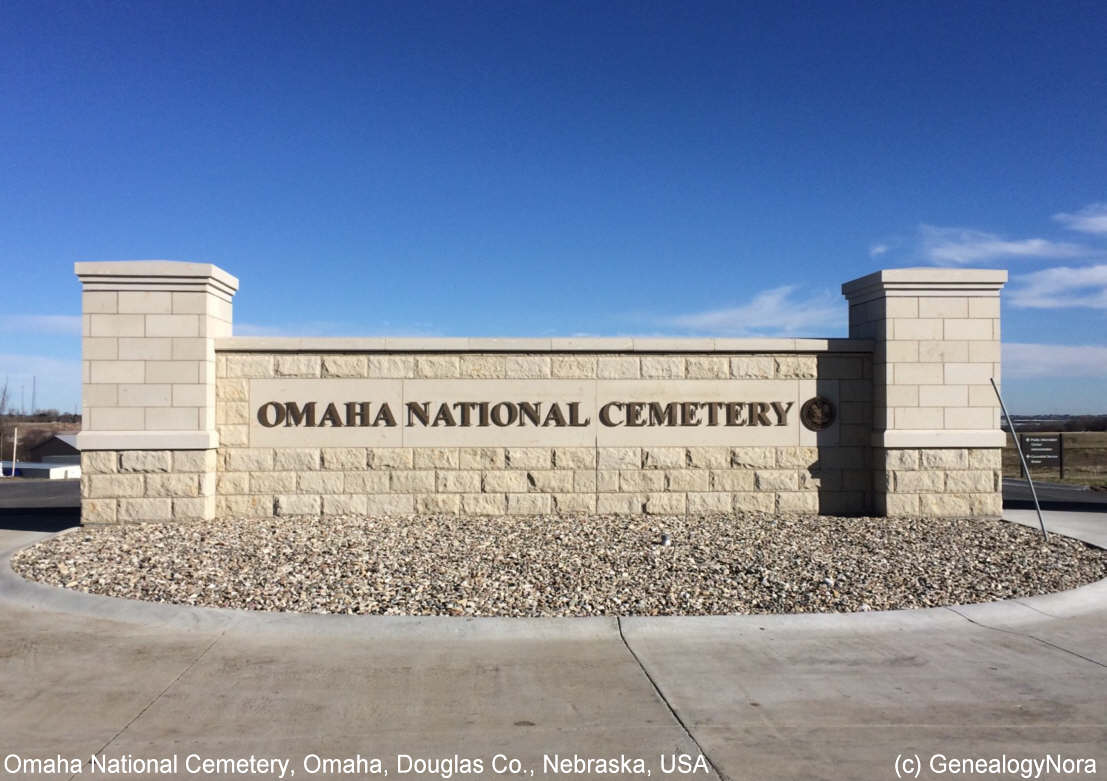 Notizen:
2.174 Graves (Jul 2019)
14250 Schram Road, Omaha, Douglas County, Nebraska, USA
Omaha National Cemetery is a new 236-acre cemetery and the second Department of Vereran Affairs National Cemetery in the state of Nebraska. The cemetery started accepting interments in 2016 and is expected to serve the burial needs of Veterans for at least the next 100 years with the capacity of over 112,000 burial plots available.
The cemetery is located in Sarpy County, Nebraska on Schram Road just off of Highway 50 and four miles north of Springfield, Nebraska.
Alle Beerdigungen
#

Nachname, Taufnamen

Begraben

Personen-Kennung

1.
Suchanek, Mildred Rose
gest. 11 Dez 2017
Omaha National Cemetery, Omaha, Douglas County, Nebraska, USA
I2374
2.
Zimbelman, Donald Leroy Sr.
gest. 30 Apr 2018
Omaha National Cemetery, Omaha, Douglas County, Nebraska, USA
I2373