Sacramento City Cemetery, Sacramento, Sacramento County, California, USA

OpenStreetMap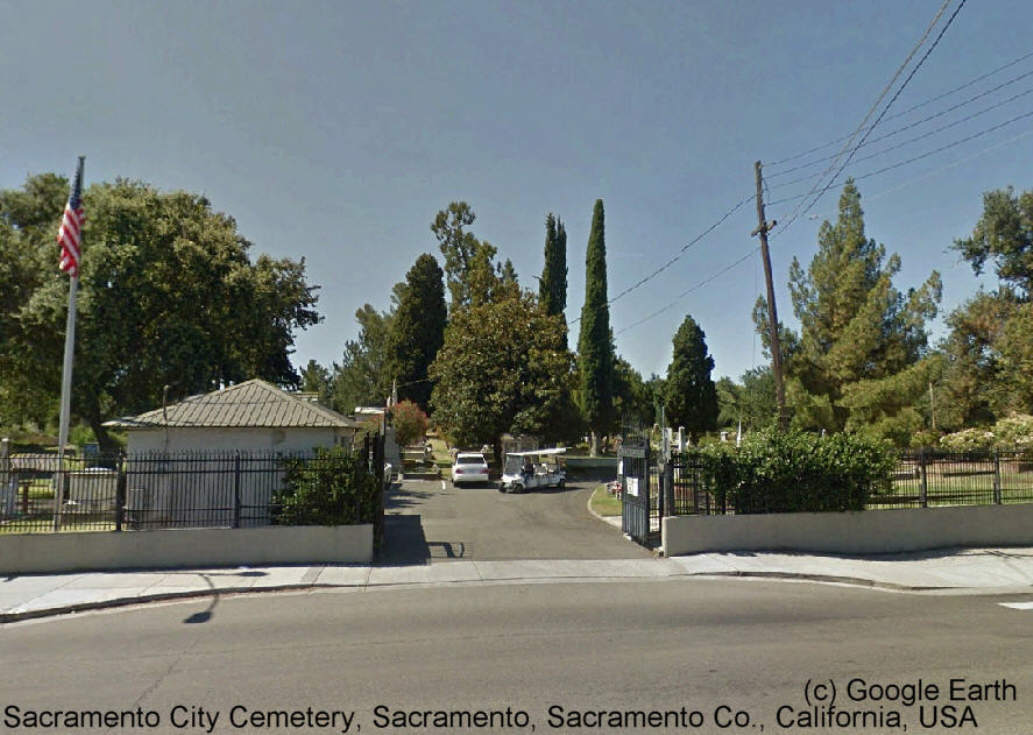 Notizen:
Also known as: Historic City Cemetery, Old City Cemetery
1000 Broadway
Sacramento
Sacramento County
California USA
Postal Code: 95814
Phone: (916) 448-0811
http://www.oldcitycemetery.com...
Cemetery notes and/or description:
The official name of the cemetery, according to a city ordinance, is "Historic City Cemetery of the city of Sacramento" (Ord. 2002_020 § 1 (part), 2002). According to Aug. 14, 2008 phone conversation with an employee of the cemetery archives: Many of the early burial locations in the cemetery are "unknowns". The woman said that way back then, the keeper of the cemetery was directed to re-number the graves. The guy left the area when he was finished and took the records with him. Though there may be grave numbers listed for a burial, the actual locations of those graves are unknown, as they do not have gravestones and were not able to be identified after he absconded with the records.
Friedhofs-Fotos
Vorschaubild
Beschreibung

1

Otto Carl Zimbelman
Sacramento City Cemetery, Sacramento, Sacramento County, California, USA, Plot: Burial Book: B; Page: 160; Tier: 2; Grave: 44
Alle Beerdigungen
#

Nachname, Taufnamen

Begraben

Personen-Kennung

1.
Zimbelman, Otto Carl
begr. 21 Sep 1948
Sacramento City Cemetery, Sacramento, Sacramento County, California, USA
I5883