Hope Lutheran Cemetery, Elgin, Grant County, North Dakota, USA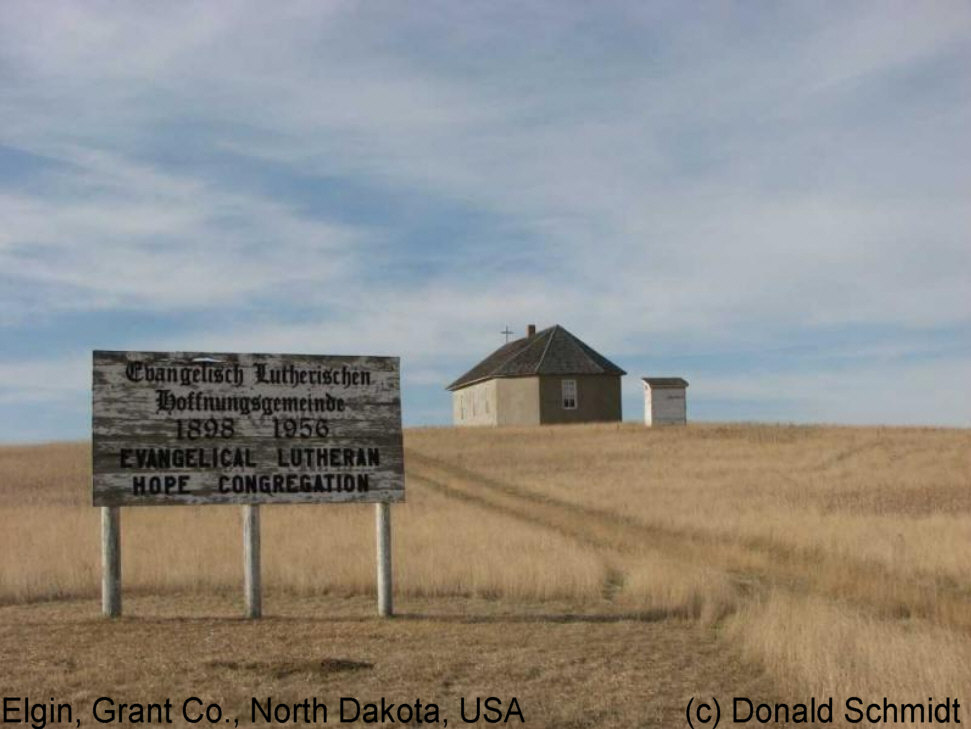 Notizen:
Cemetery notes and/or description:
The Hope Lutheran Church, also known as "OLD STONE" church, is a historic church built circa 1898 and is located seven miles north of Elgin. It was listed on the National Register of Historic Places in 1992.
The church is located on a hill above the cemetery. The exterior walls were constructed with local sandstone slabs laid in mud mortar. In 1981, the sandstone was covered with a cement (stucco) material.
This church is the only known church in existence that reflects the German Russian architectural heritage of sandstone and plaster wall construction.
The church was built by 12 families who imigrated from the Beresan district of South Russia, specifically from Petersthal, Kulm, Tarantino, Teplitz, and Leipzig.
The church ceased operation in 1956.
Geographische Breite: 46.30, Geographische Länge: -101.845979
Alle Beerdigungen
#

Nachname, Taufnamen

Begraben

Personen-Kennung

1.
Delzer, Alwina
gest. 15 Aug 1991
Hope Lutheran Cemetery, Elgin, Grant County, North Dakota, USA
I133306
2.
Friesz, August
gest. 2 Sep 1974
Hope Lutheran Cemetery, Elgin, Grant County, North Dakota, USA
I133307