Tempe Double Butte Cemetery, Tempe, Maricopa County, Arizona, USA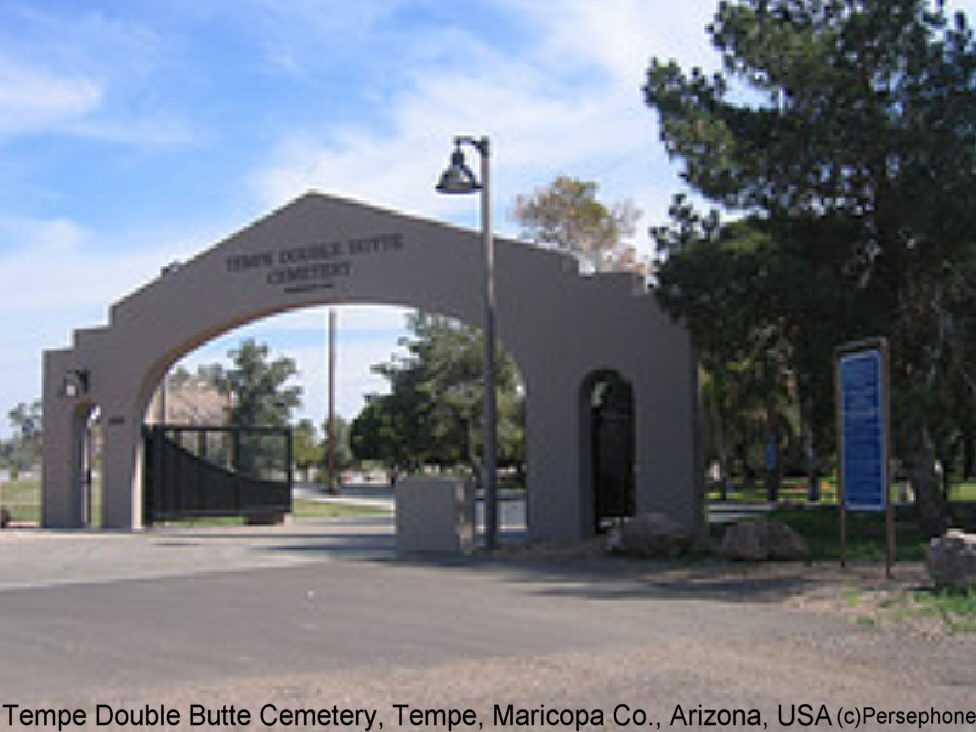 Notizen:
Also known as: Double Butte Cemetery, Tempe Cemetery
2505 West Broadway Road
Tempe
Maricopa County
Arizona USA
Postal Code: 85282
Phone: 480-350-5244
Cemetery notes and/or description:
SE Corner 48th Street/Broadway Rd.
The previous name was Tempe Cemetery. Established 1888
Within the cemetery is a Memorial Garden with memorial plaques. These plaques represent cremations with ashes usually spread on the grounds.
Geographische Breite: 33.4074919, Geographische Länge: -111.9759161
Friedhofs-Fotos
Vorschaubild
Beschreibung

1

Ruth Anne Brendt
Tempe Double Butte Cemetery, Tempe, Maricopa County, Arizona, USA
Alle Beerdigungen
#

Nachname, Taufnamen

Begraben

Personen-Kennung

1.
Brendt, Ruth Anne
gest. 10 Aug 1975
Tempe Double Butte Cemetery, Tempe, Maricopa County, Arizona, USA
I136864