Sunnyside Cemetery, Long Beach, Los Angeles County, California, USA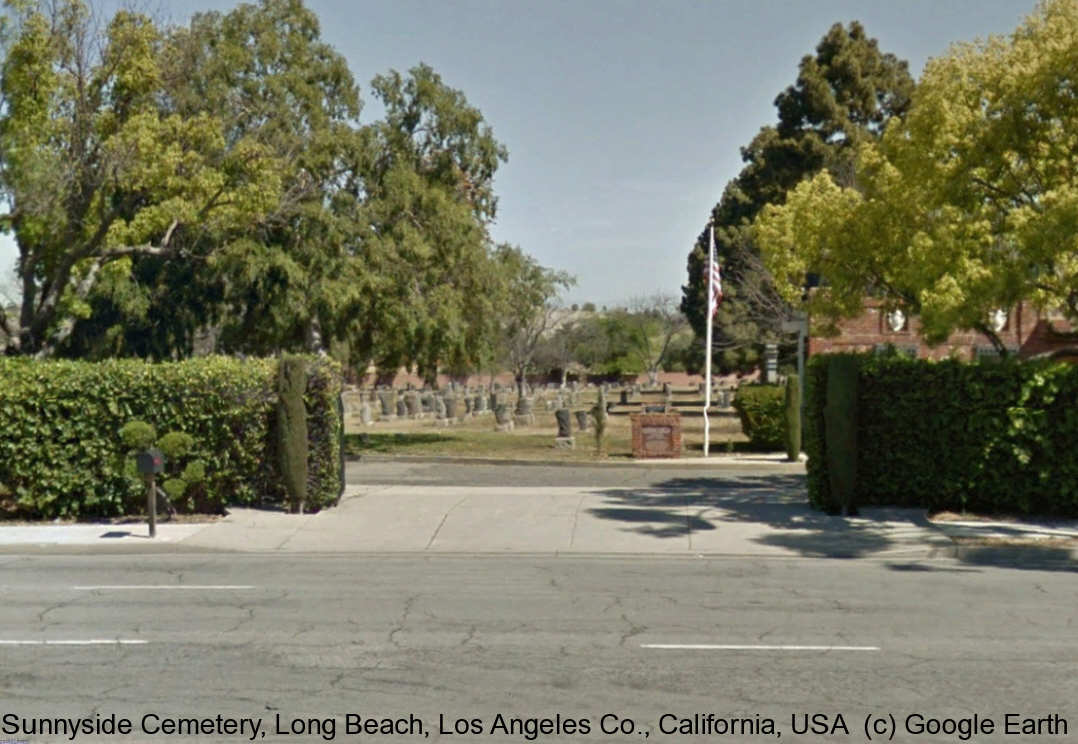 Notizen:
1095 E. Willow St.
Long Beach
Los Angeles County
California USA
Postal Code: 90806
Phone: (562) 595-9392
Cemetery notes and/or description:
Cemetery opened September 26th, 1906 and has 16,236 burials in 13 1/2 acres of land. It is on the south side of Signal Hill on Willow Street.
For those using photo request, please call and get a plot location before you request the photo. Add that information to the photo request.
Friedhofs-Fotos
Vorschaubild
Beschreibung

1

James Robert Wallace
Sunnyside Cemetery, Long Beach, Los Angeles County, California, USA, Plot: Lotus, lot 35

2

Mary Ann McCann
Sunnyside Cemetery, Long Beach, Los Angeles County, California, USA, Plot: Lotus, lot 35
Alle Beerdigungen
#

Nachname, Taufnamen

Begraben

Personen-Kennung

1.
McCann, Mary Ann
gest. 29 Nov 1919
Sunnyside Cemetery, Long Beach, Los Angeles County, California, USA
I152818
2.
Wallace, Corp James Robert
gest. 27 Jan 1939
Sunnyside Cemetery, Long Beach, Los Angeles County, California, USA
I152817