Fairhaven Memorial Park, Santa Ana, Orange County, California, USA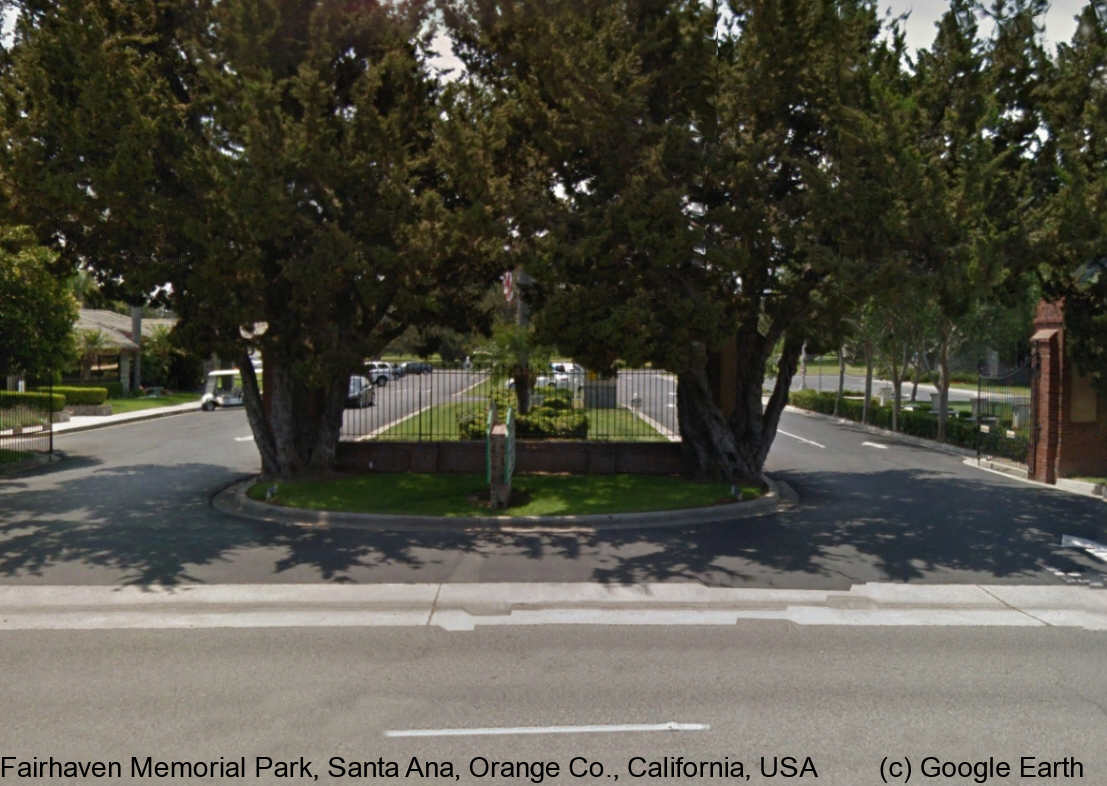 Notizen:
1702 E. Fairhaven Ave.
Santa Ana
Orange County
California USA
Postal Code: 92705-6821
Phone: (714) 633-1442
www.fairhavenmemorial.c...
Cemetery notes and/or description:
Please contact the cemetery for plot information before making a photo request. This information is only available to family members.
Friedhofs-Fotos
Vorschaubild
Beschreibung

1

Ray E. Rurup
Fairhaven Memorial Park, Santa Ana, Orange County, California, USA, Plot: Lawn South
Alle Beerdigungen
#

Nachname, Taufnamen

Begraben

Personen-Kennung

1.
Keller, Katherine Johanna
gest. 14 Aug 1947
Fairhaven Memorial Park, Santa Ana, Orange County, California, USA
I158566
2.
Rurup, Ray E.
gest. 22 Jul 1975
Fairhaven Memorial Park, Santa Ana, Orange County, California, USA
I158608
3.
Stoller, Johann A.
gest. 1 Mrz 1948
Fairhaven Memorial Park, Santa Ana, Orange County, California, USA
I159678